expresscopy.com > Direct Mail Case Studies

In addition to the case studies below, we encourage you to check out our ever-growing collection of customer testimonials.

Cincinnati Dentist Uses a Steady Approach to Build Her Practice
After working directly with Marketing Campaign Manager Stephanie Phillips to create a consistent campaign to prospective new dental patients in her area, Dr. Eleanor Endres reports a steady stream of new patients.

A Marketing Piece That Turns New Customers into Repeat Customers
Since they make their living through many small jobs, rather than one big job, handymen depend heavily on return business. Brian "The Project Guy" Tenny found a fantastic way to turn prospects not just into clients, but into regular clients.
Sometimes It's Not What You Say...It's What You Don't Say
Idaho real estate agent Gloria Howell of Gate City Real Estate shares a clever tweak to her Just Listed postcards that helped generate more phone inquiries.

Franchise Marketing Made Easy
expresscopy.com direct mail, combined with our corporate partnership programs, is a perfect fit for both franchise and franchisee! As office manager for the kitchen/bath remodeling franchise Miracle Method, Emily Sayles calls working with expresscopy.com "a no brainer."

Taking the Guesswork Out of Spotting Potential Sellers
Philadelphia-area agent Diane Cardano-Casacio gets creative to uncover potential sellers -- instead of trying to guess who might be selling, she focused on people who had already tried, and failed, to sell their home.

Direct Mail Campaigns That Do It All
As a one-woman-marketing department for family-owned HVAC business GV's Heating & Cooling, Dawn Vickers needs her hard-working direct mail campaigns do it all: prospecting, promotions and service reminders

Direct Mail Goes Toe-to-Toe With Online Marketing...and Comes Out Ahead!
Learn how real estate auction marketing expert, and founder of BiPlane Productions, Ryan George uses direct mail in the fast-paced world of real estate property auction marketing.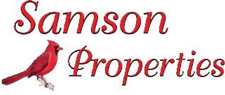 Building a Real Estate Brand Through Direct Mail
Cheryl's home territory is the highly competitive, affluent DC suburb of Alexandria, VA. So, she needs a marketing campaign that is professional and polished, one that will establish a "brand" that clearly stands out from other area agents.

Multi-layered Direct Mail Campaigns Reach Both Prospects and Clients
Agent Debbie Walter's multi-layered direct mail campaigns both engage new prospects and maintain contact with past clients, helping her maximize her results during the booms and weather the busts.

Building a Real Estate Business With Direct Mail
Virginia real estate agents Nan & Wade Gilley used a steady, disciplined approach to their direct mail campaigns to build their business from the ground up in just over 7 years.
Pulse Mailing Makes Life Easier for a Multi-tasker
Full-time realtor and apartment complex owner/manager Becky Chismarick finds Pulse Mailing and expresscopy.com to be perfect for her multi-tasking ways.

Tracking ROI in Real Estate Direct Mail Campaigns
RE/MAX agent Jim Sprague had his Just Listed & Just Sold postcard campaigns dialed in nicely, but like many real estate agents, he was looking for a better way to track his return on investment.