Mail marketing made easy
Upload, print, and mail--the same day you order it!
Unlock the Nation's Fastest Mail Marketing just by being a Power Agent.You will receive better service, speed, and quality at a discounted rate reserved only for Power Agents. Call, Chat, or Email for 1:1 marketing assistance and print marketing expertise.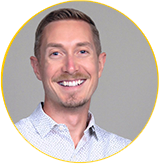 Free marketing support
We're online and powered by people so you can talk to a marketing expert for help with anything—your marketing strategy or how to print and ship a variable data, jumbo postcard to boomers in your neighborhood. We're here for you.
Chat or call us at 1-800-260-5887
Gerry Blakney
VP of Sales & Marketing
503-575-3177 (direct)
800-260-5887 (toll free)
sales@expresscopy.com