Free VIP support
800-260-5887
RE/MAX marketing made easy
Same day design, print and Mail marketing
RE/MAX and expresscopy.com have teamed up to deliever affordable, best in-class print marketing materials exclusively for you. As the nations's leading print and Mail Marketing company, Let's see how we can supercharge your business!

Get Started: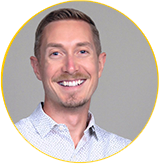 Free marketing support
We're online and powered by people so you can talk to a marketing expert for help with anything—your marketing strategy or how to print and ship a variable data, jumbo postcard to boomers in your neighborhood. We're here for you.
Chat or call us at 1-800-260-5887
Gerry Blakney
VP of Sales & Marketing
503-575-3177 (direct)
800-260-5887 (toll free)
sales@expresscopy.com